Holiday Cruises: Tahiti & Society Islands - 7-Night Cruise
on m/s Paul Gauguin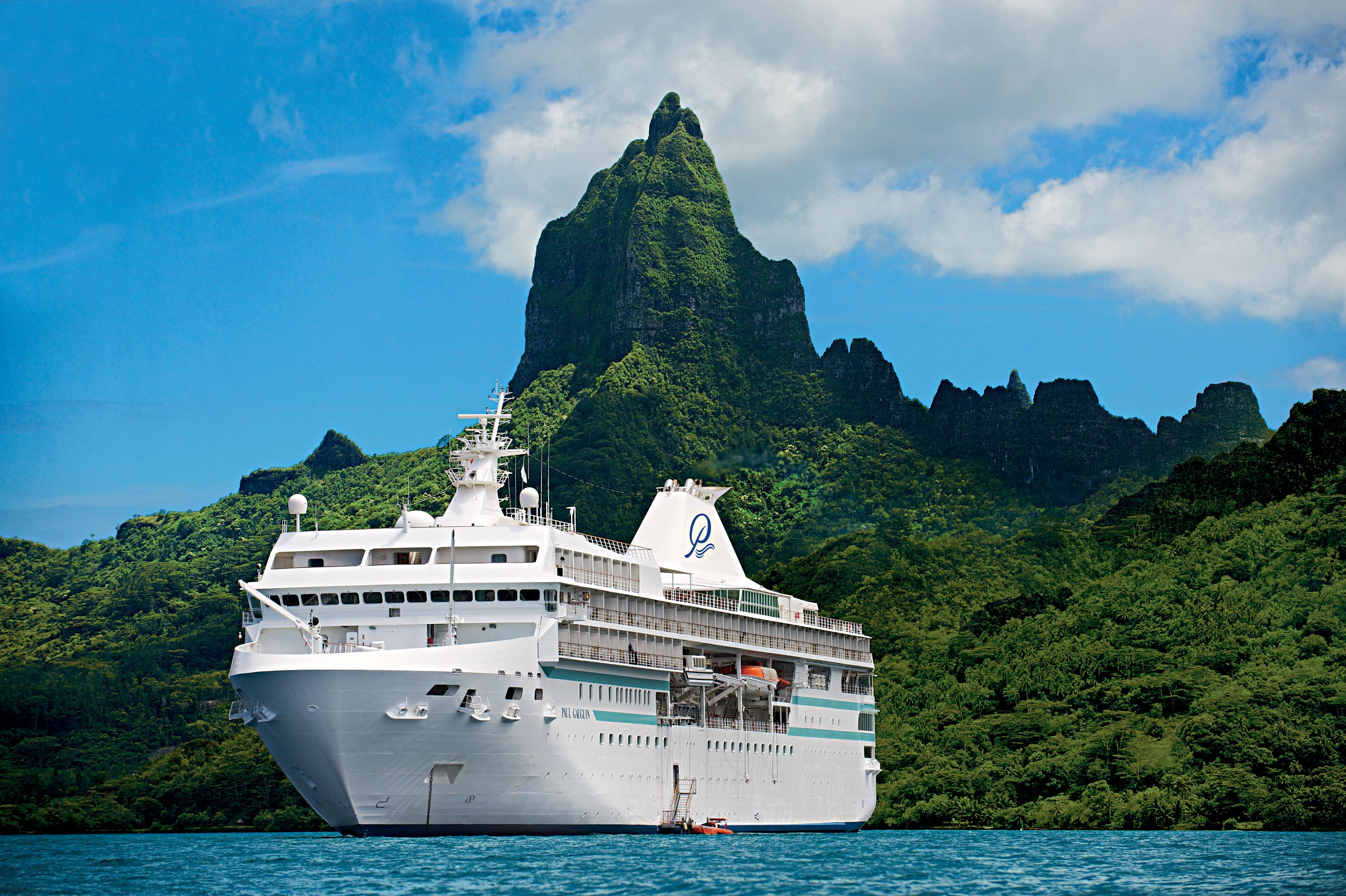 Holiday Cruise: Tahiti & Society Islands
7-Night Cruise
Celebrate the holidays in luxury aboard the m/s Paul Gauguin with enhanced Society Islands cruises over Christmas and New Year's Eve. Give "White Christmas" a new meaning by celebrating on the white sand beaches of the Society Islands. Perhaps you'll see Santa Claus - PÈre NoËl to local children - traveling from island to island in his outrigger canoe.
...
About Paul Gauguin Cruises

Owned by Pacific Beachcomber S.C., the leader in French Polynesia luxury destination resorts, Paul Gauguin Cruises operates the award-winning luxury cruise ship the m/s Paul Gauguin, which provides an exceptional cruise experience tailored to the unparalleled wonders of Tahiti, the South Pacific, and Fiji.
Launched in 1998, the renowned, 5+-star m/s Paul Gauguin was built specifically to sail the waters of Tahiti, French Polynesia, and the South Pacific and
...
Day
Destination
1
Papeete, Tahiti, Society Islan
11:59 PM
2
Huahine, Society Islands
8:00 AM
6:00 PM
3
Bora Bora, Society Islands
8:00 AM
4
Bora Bora, Society Islands
11:00 PM
5
Taha'a (Motu Mahana), Society
8:00 AM
5:00 PM
6
Moorea, Society Islands
8:00 AM
7
Moorea, Society Islands
5:00 PM
7
Papeete, Tahiti, Society Islan
7:30 PM
8
Papeete, Tahiti, Society Islan